The Super Bowl LVII between the Philadelphia Eagles and Kansas City Chiefs will take place on February 12th. The halftime show features pop star Rihanna making her first appearance in five years. The game starts at 11:30 PM and lasts until around 3 AM, so fans need to prepare with enough food and drinks.
And for those who prefer to watch the game in a pub or bar surrounded by like-minded fans, the cost can vary significantly depending on the location. In this article, we'll provide a breakdown of the average cost to watch the Super Bowl in different cities in the UK, including food, drinks, and snacks, and give tips on how to save money while enjoying the game.
Average Cost of Watching the Super Bowl in the UK
The average cost of watching the Super Bowl in the UK, including drinks, food, and snacks, is £22.49. However, the cost varies depending on the city, with some cities being significantly more expensive than others.
The Cheapest Cities
Based on the average cost of food, drinks, and snacks, Glasgow, Manchester, and Cardiff are the cheapest cities in the UK to watch the Super Bowl, with an average cost of £20.92, £20.19, and £20.70 respectively.
The Most Expensive Cities
London is the most expensive city to watch the Super Bowl, with an average cost of £30.82. This is over £5 more than the next most expensive city, Newcastle (£25.15), and over a third more expensive than the national average. Leeds is the third most expensive city at £24.35.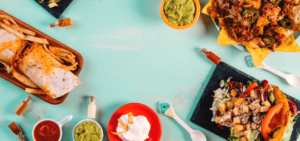 Cost of Food and Drinks!
The average price of a US bottle of beer in the UK is £4.41, and the average price of a burger and fries in a bar or pub is £9.64. The average cost of a portion of nachos is £8.45.
Beers
The cheapest bottles of beer can be found in Liverpool, Newcastle, and Sheffield, all at £4.08. The most expensive place to purchase a bottle of beer is London, with an average price of £5.68. Manchester and Bristol are also relatively expensive, with average prices of £4.87 and £4.47, respectively.
Burgers and Fries
The cheapest burger and fries can be found in Glasgow at just £8.33. Cardiff and Liverpool also have cheap burgers, with average prices of £8.50. London is the most expensive city for a burger and fries, costing an average of £14.15, followed by Newcastle (£12.15) and Leeds (£10.42).
Nachos
Manchester is the cheapest city for nachos, with an average price of £5.83. Glasgow (£7.59) and Cardiff (£7.83) are the second and third cheapest cities, respectively. London is the most expensive city for nachos, with an average price of £10.95, followed by Leeds (£9.64) and Bristol (£9.16).
You may watch Super Bowl LVII streaming as well, in addition!
For those in the UK, Super Bowl LVII will be broadcast live on ITV 1 and Sky Sports. The game can also be streamed live through ITVX or by subscribing to NOW TV or NFL Game Pass.
In the United States, the Super Bowl will be available live on Fox and can also be streamed live on Fox's official website with a valid TV login.
Other streaming platforms that include Fox as part of their packages include Hulu + Live TV ($70 per month), YouTube TV ($55 per month), fubo TV ($75 per month after a 7-day free trial), and Sling ($20 for the first month).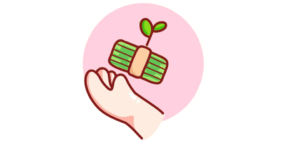 Budget-Friendly Ways to Enjoy the Super Bowl
While watching Super Bowl LVII, here are some helpful tips that will save you some money:
Watch at home or in hotel: The most cost-effective way to watch the Super Bowl is to do it from the comfort of your own home. You can buy your own drinks, snacks, and food at a fraction of the cost you would pay in a pub or bar.
Look for free events: Some pubs and bars are not charging for the Super Bowl, so you'll only have to pay for any snacks and drinks you need.
Buy food and drinks beforehand: Bring your own food and drinks to the venue to save money.
Choose a cheaper venue: Look for venues that offer special deals or discounts on food and drinks during the Super Bowl.
Potluck with friends: If you want to watch the Super Bowl with others, consider having a potluck where everyone brings their own snacks and drinks to share.
Go to a cheaper city: If you're flexible, consider watching the Super Bowl in a city that is known for being cheaper, such as Glasgow, Manchester, or Cardiff.
Make your own food: Making your own food is a great way to save money, especially if you make a large batch. Consider making a chili, a big salad, or other party food.
Take advantage of voucher codes and discount promotions: Look for online voucher codes and discounts offered by local bars and pubs, as well as food and drink deals from local stores and online supermarkets like; Nando's, Domino's, Just Eat, getir, Uber EATS, Deliveroo, Vintage Wine and Port and many more at DiscountsCode Food & Drink discounts section.
Don't overbuy: Avoid over-buying snacks, food, and drinks, as this will only end up costing you more in the end. Make a list and stick to it to avoid over-spending.
By following these tips, you can enjoy the Super Bowl while also saving money!
---
*some part of this article's data, including the cost of a Super Bowl watching in several UK cities, was sourced from VoucherCodes ❤